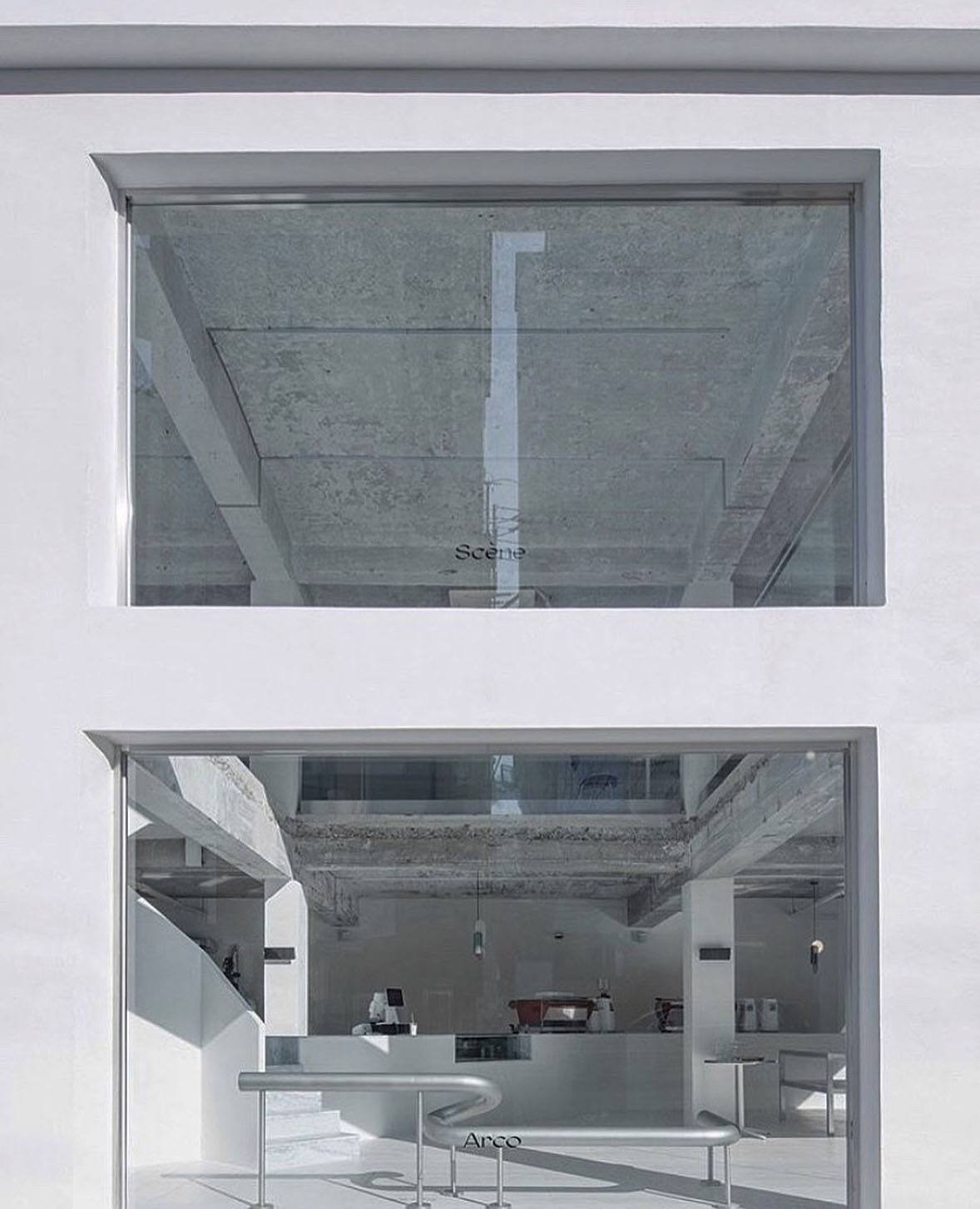 A r c o

Contemporary Roastery Cafe & Bakery

아르코는 2012년 가로수길에서 처음 시작하였다.
2019.12. Arco,Scene 200평규모를 8개월의 시간을 두고 공간의 총 머테리얼을 포함하여 Self- design 을 진행했고 세계최초로 까페빠가 2층 계단으로 연결되는 구조감을 뉴욕의 구겐하임 뮤지엄을 보고 영감받아 현실로 구축하였다.
2020.5까지 Arco 로 운영되었으며 이설진대표가 셀랙한 그리스의 대리석과 직접 뉴욕과 상하이 파리로 찾아가서 작가들을 만나며 섭외하고 파리에서 한국으로 온 신진 작가 정그림작가를 알아보고 아르코에 어울리는 벤츠도 콜라보레이션으로 함께 기획해서 만들게되었다.
국내에서 볼수 없는 셀렉 및 구성력으로 2층또한 또다른 플레이스로 공간을 구성하였다.

-

Arco first started in 2012 at Garosu-gil in Sinsa-dong.
December 2019 Arco, Scene 200 pyeong of land for 8 months Over time, self-design, including the total material of the space
And for the first time in the world, the structure of the cafe connecting to the stairs on the second floor
I was inspired by the Guggenheim Museum in New York and built it into reality.

It was operated as Arco until 2020.5, and CEO Lee Seol-jin visited New York, Shanghai, Paris, New York, and met artists to cast them, and found a new artist, Jung Picture, who came to Korea from Paris, and planned and made a collaboration with Benz that suits Arco
With selections and compositional power that cannot be seen in Korea, the space on the second floor was also composed of another place.

Artwork
Greem Jeong + Arco

-

BI
Service-center

Since 2012

Rebrending
Completion Dec.
19.12

Location
20, Yeonmujang 50-gil, Seongdong-gu,Seoul.